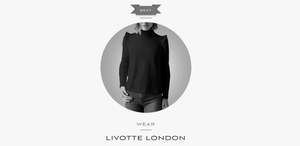 AirMail
"By adding an ever so slightly puffed shoulder or an elongated sleeve, these shirts manage to look dressed-up yet maintain an attitude of comfort and relaxation."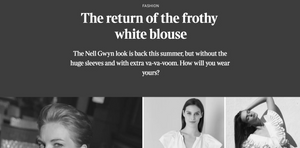 The Times
"The specialist British label Livotte focuses only on transforming the common-or-garden tee into something verging on regal."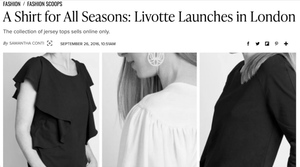 WWD
"Two London-based Americans, both with decades of combined experience in fashion, are aiming to take the cotton jersey shirt to new heights with the launch of the label Livotte."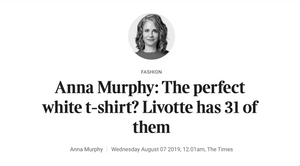 Anna Murphy, The Times
"I hereby pledge that should you venture onto livotte.com you will find nothing paradoxical about the choices you face; rather that you will find them enjoyable."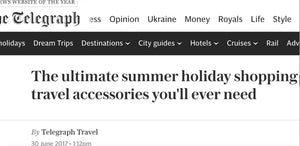 The Telegraph
"Livotte T-shirts are designed like elegant silk blouses, but made of heavy cotton jersey. There's no staining your child can do that can't be undone."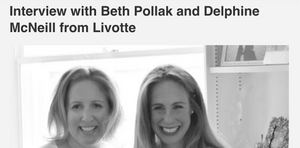 Talented Ladies Club
"London is our home so Made in London was always a requirement. We were naive as to how challenging this would be. Hard as it may have been, we can now proudly say that we ride the tube to our factory and our organic fabric comes from a mill just outside the M25."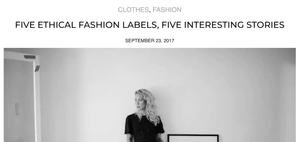 Eluxe
"One material. One kind of fashion item. Two shades. Livotte's approach to fashion couldn't be simpler. Livotte set out to create a few of the most comfortable and practical tops around, all created from one yarn – organic cotton, sourced from a sustainable mill in the British Midlands."